Summer Reading
The 2023 Summer Reading theme is Find Your Voice!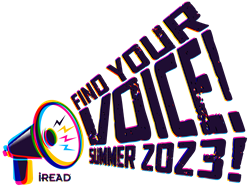 Check out our
Calendar
for all of our upcoming Summer Reading events
Reading over the summer is very important for youth and is a great family time activity. All of our summer reading programs are free and open to the public. Youth have several opportunites to enjoy reading new books, attend special programs, and earn some great prizes! Watch for additional details at the library.